How Refinery Management Can Implement Controls to Avoid Refinery Explosions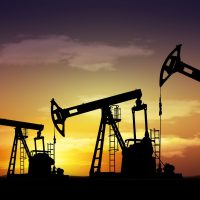 Oil refineries and other industrial plants can be extremely dangerous. Refinery workers are constantly exposed to risks from combustible gasses, hazardous chemicals, and heavy equipment. Even a single catastrophic event can seriously injure or kill dozens or even hundreds of workers, contractors and plant visitors. It's vital for refinery management to maintain appropriate safety precautions. When proper safety measures are not implemented and enforced, people can get hurt, including ignition of fire and explosions. Below, we discuss a few of the key elements in avoiding refinery fires and explosions. If you or someone you care about has been hurt in a Texas refinery fire or explosion, call a zealous Beaumont refinery explosion injury lawyer at the Gilbert Adams Law Offices for advice and assistance.
Properly Train Workers
The best way to mitigate the risk of plant fires and explosions is to ensure workers are properly trained in the risks associated with the refinery worksite. Poorly-trained workers lead to accidents. Workers should be trained on proper safety protocols, including the use of PPE, the use of dangerous equipment, proper storage of hazardous chemicals, and risky behaviors to avoid. Even carelessly smoking a cigarette on site could lead to a catastrophic accident.
Implement and Enforce Safety Protocols
Factories and plants should implement and strictly enforce protocols for fire and explosion risk management. Those plans should be reviewed and updated regularly to account for new standards and real-time hazards. Plant management can and should work with safety experts to develop risk assessments for each work task and equipment to put an effective plan into place.
Once a plan is set, employees must be trained on that plan, and those protocols must be enforced, without exception. Management should not tolerate deviance from the safety protocols as shortcuts will lead to dangerous worksites and greatly increase the risk of ignition, fires and explosions that will likely lead to serious injuries, burns and death. Proper supervision is key to eliminating fire and explosion.
Maintain Equipment
Refining is a precise, controlled chemical process. Any misstep along the way can have catastrophic consequences, including fires and explosions. Preventative maintenance must be performed and the refining equipment and premises must be kept in safe and proper working order. Old, corroded, cracked, or otherwise ill-maintained equipment will lead to catastrophic injury. Plant managers and qualified personnel must conduct regular inspections, conduct all appropriate calibrations and repairs and generally ensure that the refinery is well maintained and in safe working order.
Proper Storage of Chemicals
Improper storage of hydrocarbons and hazardous chemicals is one of the leading causes of refinery fires and explosions. To reduce the risk of fire or explosion, all products and chemicals must be stored appropriately. Chemicals must be appropriately bound or sealed and stored within recommended temperature ranges and recommended tanks or storage equipment and facilities. Improper storage can expose flammable chemicals to sparks or lead to chemical instability, which can cause dangerous gaseous reactions causing the ignition of fires or explosions.
Avoid Unsafe Chemical Combinations and Mixtures
Precise chemical refining requires the use of precise chemical agents. Impure chemicals or imprecise chemical combinations utilized in the refining processes will lead to unnecessary injuries or death. If the measurements are not precise, fires, explosions, and other hazardous chemical reactions can occur.
Call for Help Recovering Compensation for Injuries from Refinery Fires or Explosions
If you or a loved one has been injured in a refinery accident in Texas or anywhere in the world, find out if you should file a claim for damages by contacting the skilled and successful Beaumont personal injury lawyers of the Gilbert Adams Law Offices at 409-835-3000.