Common Oilfield Accidents and Injuries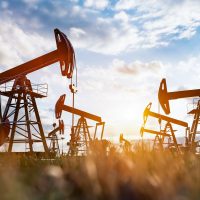 Texas is a leading producer of crude oil in the United States. Oil is an integral part of the Texas economy, but drilling for oil and getting it to the surface is an extremely dangerous profession. Oilfield workers and nearby residents are exposed to any number of hazards on a daily basis. Below, we discuss the more common oilfield accidents as well as the injuries that oilfield workers and nearby civilians commonly suffer. If you or someone you love has been hurt in an accident on an oilfield in Texas, call a dedicated Beaumont oilfield accident injury lawyer at the Gilbert Adams Law Offices for advice and assistance.
Well Blow-outs and Oil Rig Collapse
Oil rigs are massive structures weighing thousands of pounds. Workers on rigs that collapse are likely to suffer serious, often fatal injuries. Workers can also be injured by the release of dangerous liquids and gases during the drilling process, which can lead to a well blowout. If the fuel ignites, massive explosions and uncontrolled fires can result.
Explosions, Fires and Burns
Oilfield workers are surrounded by flammable gases and liquids. If there's an open flame, an electrical short circuit, an equipment malfunction, static electricity, or any number of other sources, the gases and liquids can ignite, leading to an explosion or fire. Fires can spread quickly across oilfields, leading to multiple injuries and additional hazards. Severe burns, limb amputation, lung damage, and other severe injuries are likely to occur as a result.
Equipment Failure
Oilfield workers depend on a lot of equipment working exactly the way it's intended. If any piece of equipment fails–drilling equipment, piping equipment, vehicles, safety gear, etc.–catastrophic injury can occur, including as a result of poor maintenance, poor training, or defective manufacturing. Workers exposed to defective or dangerous equipment can suffer any number of serious or fatal injuries.
Chemical Exposure and Gas Poisoning
Oilfield workers can be exposed to an abundance of hazardous chemicals. Many of the chemicals around oilfield workers and the fumes they exude are harmful if touched or inhaled. Hydrogen sulfide, for example, is commonly found in oilfields and can be extremely dangerous, can result in brain injuries and even death.
Slips, Trips and Falls
Slip and fall accidents account for a large percentage of oilfield injuries. In fact, 20% of oil and gas worker injuries in 2021 resulted from slips, trips and falls from the same level. Workers are also commonly injured in falls from elevated surfaces as well as by dropped objects from high above. Slip and fall incidents often lead to broken bones, spinal cord damage, head trauma, traumatic brain injury and other injuries. Slip and fall and trip and fall accidents often occur because of missing safety equipment, lack of proper safety training, and poorly maintained worksites.
Other chemical exposures can lead to burns, lung damage, headache, nausea, vomiting, unconsciousness, and eye damage, as well as long-term conditions like cancer and other diseases that can take years to manifest.
Electrocution
Oilfield workers work with electrical-powered equipment. Loose or faulty wiring, short circuits, improper safety precautions, and any number of other issues can lead to a worker being electrocuted. Workers near metal towers face the additional hazard of lightning strikes. Electrocution can cause severe burns, shock, organ damage, and death.
Reach Out for Help Recovering Compensation After a Texas Oilfield Accident
If you or a loved one has been injured in an oilfield accident in Houston or Texas statewide, find out if you should file a claim for damages by contacting the seasoned and thorough Beaumont personal injury lawyers of the Gilbert Adams Law Offices at 409-835-3000.