Do I Have a Claim for My CRPS Injury After Surgery?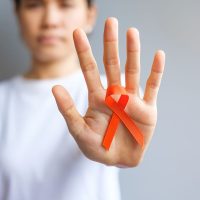 Complex Regional Pain Syndrome (CRPS), sometimes known as Reflex Sympathetic Dystrophy (RSD), is a painful condition that often results in permanently debilitating symptoms. The condition often arises after a traumatic event to the body, including sometimes surgical intervention necessary from the traumatic event. Below we explain some important information about CRPS and when you might have a legal claim if you began suffering from CRPS after an accident or injury, including surgery necessary to treat the injury. For help with a legal claim related to CRPS or any personal injury in Beaumont, Houston or Texas statewide, contact the Gilbert Adams Law Offices in Beaumont for a free consultation.
Understanding CRPS
CRPS is a painful, limiting and debilitating condition, typically characterized by severe, persistent pain in body systems associated with the sympathetic nervous system. The pain is often accompanied by swelling, extreme sensitivity, nerve pain, and sometimes changes in skin color or skin temperature. The condition can be difficult to diagnose and treat.
CRPS After Surgery
Symptoms of CRPS can start to appear after the original injury or treatment modalities utilized to treat the injury, including surgical interventions. CRPS is a known risk of some surgical interventions and the Defendant who caused your original injuries can also be legally responsible for problems or complications resulting from treatment to those original injuries.
When Might You Have a Legal Claim?
Determining whether you have a legal claim for your CRPS injury after surgery can be complex, and your case is best reviewed by a legal professional who is knowledgeable and experienced in this area.
Like any personal injury claim, obtaining adequate compensation due to the condition or symptoms associated with CRPS, requires proving that your injury was caused by the negligence of another party who breached their duty of care toward you. Skilled legal assistance is necessary to organize and make adequate proof of the essential elements of a personal injury or negligence claim.
Gilbert Adams Law Offices: Your Beaumont Injury Lawyer
If you're suffering from CRPS after an injury or surgery, it's crucial to get in touch with a knowledgeable attorney. Gilbert Adams Law Offices, located in Beaumont, serve injury victims in Beaumont, Houston, and throughout Texas and nationwide. statewide. Our team has extensive experience in handling personal injury and wrongful death cases, including those involving CRPS injuries.
Our skilled attorneys will guide you through the complex legal landscape, help determine whether you have a valid claim, and fight for your right to compensation. We understand the immense pain and stress that CRPS can cause, and we are committed to advocating for your rights.
Reach Out Today
If you're asking yourself, "Do I have a claim for my CRPS injury after surgery?" the best step forward is to seek professional advice. Contact Gilbert Adams Law Offices today for a free consultation, and let's explore your options together. Serving Beaumont, Houston, Texas, and all of the United States, we are here to provide the legal help you need during this challenging time.
Remember, the law limits the time you have to file a claim, so don't delay in reaching out to us. Let us help you on the path to recovery and justice.