What Are Dangerous Property Conditions?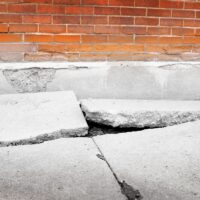 Not every person injured on someone else's property has a right to bring a personal injury lawsuit. So-called "premises liability" claims require proof of additional factors, including that the owner or manager failed to do something that they should have done in order to protect the person injured or warn about the dangerous condition. Whether the owner or operator knew or should have known about the dangerous condition, has a significant impact on whether an injured guest has the right to recover damages. Read on below to learn about dangerous conditions and how they affect a premises liability claim. If you or someone you care about has been hurt on someone else's property in Texas, call a seasoned Beaumont premises liability attorney for help seeking compensation.
What is a Premises Liability Claim?
A premises liability claim is a personal injury claim brought as a result of personal injury or death caused by a dangerous or unsafe condition on the property. To bring a premises liability claim, the injured party must show:
Duty: The property owner or operator had a duty to protect the visitor from harm.
Breach: The owner breached that duty by doing or failing to make safe or adequately warn of the unsafe condition.
Causation: The owner's failure was a cause of the injury.
Damages: Damages are typically shown by the plaintiff's injuries and associated costs and losses.
The duty owed to guests varies depending on the reason the guest was on the property. For example, stores, restaurants and other retail stores or businesses open to the public owe a duty to customers or patrons to regularly inspect for hazards such as wet, uneven or unsafe floors.
Property Owner Duties Concerning "Dangerous or Unsafe Property Conditions"
A dangerous property condition is anything that could potentially cause harm and that a property owner/operator either created, knew, or should have known about the unsafe condition. Dangerous conditions include things like wet floors, loose carpeting, uneven flooring, broken staircases, potholes, inadequate lighting, loose railings, faulty wiring, and any number of other hazards or unsafe conditions.
The extent of the duty owed varies depending on the reason or purpose the guest was present at the time of the injury. A guest who is on the property purely for their own benefit (as opposed to the mutual benefit of both parties such as a commercial transaction), known as a "licensee," must be warned against dangers known to the property owner/operator. . A guest visiting for the mutual benefit of the parties–such as a potential or actual sale of goods or services – must be warned about known dangers as well as dangers that should have been discovered by the owner through the exercise of reasonable care. Those guests are known as "invitees" and would include those persons with the actual or potential customer.
Property owners owe more limited duties to "trespassers," people who enter the property without permission of the property owner. Owners must only avoid injuring trespassers deliberately or through gross negligence. A person who breaks into your home, for example, and then slips on a spill near the refrigerator cannot typically recover damages from the homeowner.
Help for Your Premises Liability Claim from a Passionate Texas Personal Injury Lawyer
If you've been hurt on someone else's property in Texas, contact the dedicated and trial-ready Beaumont personal injury lawyers at the Gilbert Adams Law Offices for a free consultation on your case at 409-835-3000.