Toyota Recalls More Than 3,000 Corolla Hatchbacks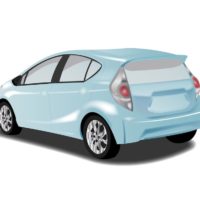 Toyota recently issued a recall on cars that contained a defective transmission component. The transmissions contained a component that presented a high risk of failure while driving, which would cause a total power loss to the vehicle. More than 3,000 Toyota Corolla Hatchbacks have the faulty transmission installed. Continue reading for details about the Toyota Corolla Hatchback recall and contact an auto product liability attorney if a defective car part or product has injured you or a loved one.
Toyota Hatchback Recall – Faulty Transmissions Increase Crash Risk
According to Consumer Reports, Toyota is currently recalling around 3,400 of their 2019 Toyota Corolla Hatchbacks that have a transmission with a faulty part installed. Corolla sedans are not included in the recall, nor are hatchbacks with manual transmissions. The defective part can cause the transmission to fail. If the part fails, the faulty transmission can cause the vehicle to lose power. The product creates a serious crash risk if it causes the vehicle to lose power while traveling, particularly while driving at a high rate of speed such as on a freeway.
The recall applies to Hatchbacks with a continuously variable transmission (CVT). The CVT included in the 2019 Hatchbacks is designed to allow for smoother acceleration by switching to a belt-and-pulley system at high speeds. Toyota identified that the torque converter installed in the transmission could prevent the vehicles from moving forward.
Toyota will Replace the Affected Transmissions for Free
Toyota is in the process of reaching out to those owners it can identify, but the car maker does not yet have the parts necessary to fix the issue. Toyota claims that when it has the necessary parts, it will replace the transmissions installed in the vehicles for free. Toyota plans to notify all owners it can identify by February 2019.
Anyone who experiences a sudden power loss while driving a Corolla should, as soon as safe and possible, pull over to the side of the road, turn off their engine, turn on their emergency flashers, and call for emergency roadside assistance. If the issue leads to an accident, contact a product defect attorney to ensure that the appropriate parties are held responsible for damages caused by a defective product.
If you or a loved one has suffered injuries or damages due to a defective product or car part, find out if you're a good candidate to pursue a Texas personal injury lawsuit by contacting the dedicated, experienced and passionate Beaumont personal injury lawyers at the Gilbert Adams Law Offices for a free consultation at 409-835-3000.