Why You Should Never Give a Recorded Statement Without Legal Advice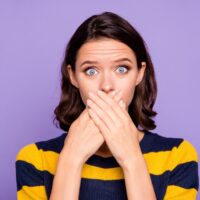 If you've been in a car crash or another incident in which you were injured, insurance companies may try to reach out to you early on in an effort to obtain your statement that is recorded. You may need to file a claim with your own insurance company or the other driver's insurance company. Both insurers will likely pressure you to make a recorded statement about the collision and your injuries immediately after the collision. You should not do so, at least not before talking to a lawyer specialized in handling personal injury cases. Read on to learn about how recorded statements can hurt your personal injury case. If you or someone you care about has been injured by a negligent driver in Texas, call a knowledgeable Beaumont car accident lawyer for advice and assistance.
Anything You Say Can and Will be Used Against You
The insurance companies are not on your side. Even your own insurance company is looking for a way to limit coverage on a claim and the recorded statement will later come out. Especially against you is the insurer for the person that caused the collision. They will look for any reason to claim you were at fault, that the accident was not very severe, or that you did not suffer serious injuries. Sometimes they try to be nice and entice you with statements like "Send me your medical bills" when they have no intention of paying your medical expenses. Other times, they may try to trick you into admissions you didn't even know you were making–even saying something as commonplace as "I'm sorry for him" or "I'm feeling better" can be used to undermine your claim. They may even try to get you to admit that even though the other driver got the ticket, you could have done more or something different to avoid the collision. These statements can have a significant impact on your claim and it's much better to consult with a specialized personal injury lawyer before giving any recorded statement.
Recorded Statements Are Less Precise Than Written Statements
If you need to communicate with the insurance companies, either yours or someone else's, it's best to do so in writing. When you provide a written statement, you can plan out exactly what you want to say, make sure that you have not inadvertently said anything inaccurate or that might hurt your case, and have your personal injury lawyer review your statement for any issues. Also, there is a record of the communication.
Recorded audio statements, on the other hand, happen off the cuff and in response to whatever questions the insurance claims adjuster chooses to ask. You don't have time to compose yourself, and it's easy to say something that might appear unimportant but later comes back to hurt you (like saying "I'm fine" or "I'm sorry). Moreover, claims adjusters know how to push you into backing down. They may, for example, repeat the same question over and over until you finally relent and say "maybe" or "I guess so," just to get them to stop asking. Those concessions then will be used to undermine your claims. Also, we've seen where the recording device only partially worked and didn't preserve other parts of your statement.
Why Does the Insurance Company Want an Immediate Statement?
Insurers want immediate statements when you are still shaken up and still healing because they know you don't know the extent, status and duration of your injuries. In part, this is because they want to downplay the severity of your injuries in order to generate a lowball settlement offer. The truth is that it may be days or more before you understand the true extent of your injuries, and even longer before you can come up with an estimate of just how much they'll cost to treat and how long it will take to heal, if you do fully heal. This can often take weeks, months and even longer.
For example, you could have a traumatic brain injury, such as a concussion, that has not yet manifested symptoms because the brain continues to swell for days after the impact. You could have other internal injuries or conditions that arise over the next few days. Injuries to some parts of the body might hurt worse than others even though it may be the less painful injuries that are permanent and cause you the most problems. You might not find out until weeks later surgery is necessary or that it could end up costing much more than initially thought. However, if you give an early recorded statement that does not mention these injuries or these costs, then the insurance company or their lawyers may try to imply negative implications about you, including even that your injuries happened later or were not caused by the wreck. Seriously, insurance companies and their lawyers are like that. It's best to wait until you know everything before making your proper written statement to the insurance companies, if one is even necessary at all. You should always consult with an experienced personal injury lawyer to make the best decision about when, how and even if to give any statement at all or whether you should just allow your lawyer to speak for you. Also, if the claim is one that will require litigation where you would have to give a deposition, would it ever be wise to already have given them a statement? These are very important questions that require experience and honesty to help you make that decision.
Dedicated Advice and Representation After a Texas Car or Truck Wreck
If you've been hurt by a negligent driver, contact the seasoned and effective Beaumont personal injury lawyers at the Gilbert Adams Law Offices for a free consultation at 409-835-3000. They've been representing injured people and their families for over 90 years.