Recovering Punitive Damages After a Car Accident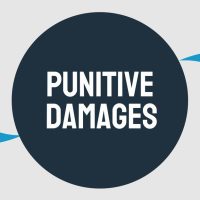 Vehicle collisions are unfortunate events that can result in significant harm both physically and emotionally. In the State of Texas, car wreck victims can seek compensatory damages to cover their medical expenses, loss of income, property damage, and pain and suffering. However, there's another type of award that you might be eligible for—punitive damages. Punitive damages are not available in every case, and when they are, they can be difficult to prove, but punitive damages can greatly increase the financial award to the injury victim while ensuring accountability to the victim and society as a whole by deterring others from reckless or illegal driving. Read on to learn the ins and outs of punitive damages after a crash in Texas, and call the Gilbert Adams Law Offices if you or a loved one has been hurt in a crash in Beaumont, Houston, or statewide.
What Are Punitive Damages?
Punitive damages, also known as exemplary damages, are aimed not at compensating the victim but rather at punishing the defendant for gross negligence or malicious behavior. Punitive damages are intended to deter similar conduct in the future, not only by the Defendant driver but also by others who might engage in dangerous driving behaviors. A punitive damages award sends a clear signal to the defendant and others similarly situated that the illegal or reckless conduct will simply not be tolerated. It's worth noting that punitive damages are above and beyond the compensatory damages you may receive.
Criteria for Awarding Punitive Damages in Texas
The Texas legal system has set stringent conditions for the awarding of punitive damages in car crash cases. The burden of proof lies with the plaintiff, who must demonstrate with "clear and convincing evidence" that the defendant's actions were a result of malice or gross negligence.
Malice: A conscious act specifically intended to cause substantial injury or harm.
Gross Negligence: An act so reckless that it demonstrates a complete disregard for the safety of others. The act must involve an extreme degree of risk when viewed objectively, and the defendant must have actually been aware of the risk yet proceeded anyway with conscious indifference to the safety of others.
In the context of a car wreck, behaviors that might merit punitive damages include drunk or impaired driving, racing, or repeated incidents of illegal or reckless driving. Each case is decided on its own merits and the facts specific to the defendant driver's behaviors that caused your crash.
Process of Seeking Punitive Damages
The first step is a thorough investigation of the accident, gathering evidence that clearly shows the defendant's behavior meets the criteria for punitive damages. Demonstrating that the defendant acted with malice or gross negligence must proven with "clear and convincing evidence," which is a higher standard than other issues in a personal injury case, which must be proven by a "preponderance of the evidence."
If a lawsuit is filed, further evidence can be obtained in the "discovery" phase when parties can question parties and witnesses and gather evidence in the hands of the other party.
If the case goes to trial, the jury will first determine liability and the amount of compensatory damages. Only after that might the jury consider punitive damages. When it comes to punitive damages, the jury must be unanimous in finding the defendant liable for punitive damages, and they must be unanimous on the amount of punitive damages. Otherwise, the punitive damage award will likely be reversed on appeal.
Caps on Punitive Damages in Texas
Texas does have a cap on punitive damages. The amount cannot exceed two times the amount of economic damages plus an equal amount for non-economic damages, up to a maximum of $750,000, or $200,000, whichever is greater.
How Gilbert Adams Law Offices Can Help
If you believe you're entitled to punitive damages following a car accident in Texas, it's crucial to consult with experienced attorneys to guide you through the challenging legal process of obtaining these additional damages. At Gilbert Adams Law Offices, we have a strong record of helping injury victims recover the maximum compensation available after a crash, including punitive damages in appropriate cases.
If you or a loved one has been hurt in a crash in Beaumont, Houston, or Texas statewide, reach out to the Gilbert Adams Law Offices by calling 409-835-3000 for a free consultation. We don't charge any fee until after we are successful in winning compensation for you.