Hours of Service (HOS) for Truckers – Time Limits & Log Requirements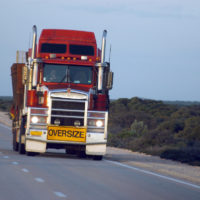 Big rig accidents can be some of the most devastating traffic accidents, causing sometimes millions of dollars in damages to injured motorists and the survivors of those killed in trucking collisions. Eighteen-wheelers are massive machines that can take out multiple cars in multiple lanes at the same time if the truck driver is not paying attention, is distracted or if the tractor has not been properly maintained. Additionally, truckers are often hauling dangerous materials, such as toxic or flammable chemicals that can wreak additional havoc if ignited or spilled. Despite these dangers, truckers are often incentivized to drive long hours on little sleep. Trucker fatigue is a major cause of tractor-trailer collisions, and there are specific legal rules and requirements in place to help mitigate trucker fatigue. Drivers and their employers who fail to follow these rules are liable for any damage they cause as a result of driver fatigue and inattention. Read on for details about truckers and their hours of service. Contact a skilled Texas truck accident lawyer if you've been hurt in a trucking accident.
Truck Driver Time Limits – Hours of Service
The Federal Motor Carrier Safety Administration (FMCSA) controls the rules and regulations concerning truck safety. The FMCSA has established specific hour and shift limits for long-distance or over-the-road truck driving. Under FMCSA regulations, truck drivers are required to log not only their driving hours, but also non-driving hours to prove that they are in compliance with the time limits. Drivers are required to choose between different "statuses" when completing their daily logs:
Off duty: The driver is not working.
Sleeper berth: The driver is resting in the truck's sleeper area.
Driving: The driver is actually driving.
On duty: The driver is performing work other than driving such as fueling, inspections, or unloading cargo
According to the FMCSA rules, truckers carrying property can drive a maximum of 11 hours, and only after 10 hours straight of off-duty time. Truckers may not drive beyond the 14th hour after they first clocked in as "on duty" in a given day. Drivers also may not drive after 60/70 hours on duty over 7/8 consecutive days. To restart the 7/8 day period, the driver must take 34 consecutive hours completely off duty.
New Electronic Log Requirements
Drivers previously used paper logs to record their hours, but these physical logs could too easily be changed, lost, or destroyed, which prevented accountability and sometimes legal responsibility for damages caused to others. Under recently-implemented FMCSA rules, truck drivers are required to use electronic logging devices (ELDs). These devices automatically track the details of a driver's trip.
Truck drivers previously used a system called Automatic On-Board Recording Device (AOBRD) to record their logs. AOBRDs were the precursors to ELDs, and many trucking companies still use them. New rules call for these devices to be generally phased out and replaced with updated ELDs. Trucking companies have until the end of 2019 to provide ELDs for their trucks, although AOBRD's may still be permitted if they are specifically approved.
If someone is injured in a truck accident, an experienced truck accident lawyer can ensure that all appropriate logs are preserved and disclosed to assist in determining whether the truck driver was complying with required Hours of Service and driving limit regulations. Truckers can be held liable for violating these safety rules if these violations contribute to cause injury or death.
If you or someone you love has been injured in a truck accident in Texas, contact the passionate and effective Beaumont personal injury and wrongful death attorneys at the Gilbert Adams Law Offices for help seeking the damages you're owed by calling 409-835-3000 for a free consultation.