Multiple Texas Women Sue After Injuries From Faulty IVC Filters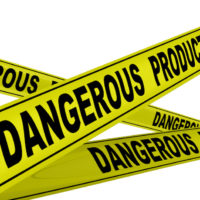 Multiple people in Texas have recently joined the thousands of injured patients around the country who have suffered from defective inferior vena cava (IVC) filter implants. A woman who had the device implanted in Dallas recently filed a lawsuit against Cook Medical LLC and William Cook Europe ApS, while another woman who had an IVC filter installed in Cedar Park just filed her suit against Argon Medical Devices Inc. and Rex Medical, L.P. Read on for details about the defective devices and the litigation, and contact a seasoned Texas medical device injury lawyer if you have been hurt by a defective medical device.
What Is an IVC Filter?
An IVC filter is a small metal device that is installed in the inferior vena cava, which is a large vein that pumps deoxygenated blood into the heart. IVC filters are placed in patients that are at high risk for pulmonary embolisms, or blood clots in the lungs. IVC filters are generally reserved for patients who are unable to take anti-clotting drugs. The filter prevents blood clots from entering the heart, lungs, or brain by capturing the clots in the bloodstream.
What Is the Problem With IVC Filters?
Many people around the country have sued the various manufacturers of IVC filters after finding that the devices, once implanted, either fall out of place or fracture and break apart. Manufacturers are also accused of failing to warn patients about these risks and the associated hazards. If the device fractures, pieces can be left behind, potentially traveling along the body's veins, damaging vein walls as well as vital internal organs including the heart and lungs. This can lead to serious and potentially deadly injuries. Some lawsuits also claim that clots actually developed at the site where the device was installed, suggesting that the devices may be literally causing the very problem they were installed to prevent.
Texans' IVC Filters Fracture, Leaving Broken Pieces Behind
A Texas woman who was implanted with the Option Vena Cava Filter manufactured by Argon Medical Devices and Rex Medical had to undergo an open laparotomy surgery to remove the device after the device fractured. Open laparotomies involve making a large incision through the abdominal wall – an open and invasive procedure. The device was installed to catch blood clots by a doctor in Cedar Park, Texas. Although the device was successfully removed, a fractured strut remains embedded in her abdominal aorta. Moreover, the broken filter perforated her vein.
Similarly, a woman who was injured by the Günther Tulip Inferior Vena Cava Filter manufactured by Cook Medical and William Cook Europe recently brought a lawsuit after her device malfunctioned. She had the product installed by a doctor in Dallas in order to prevent a venous thromboembolism. Her lawsuit will be centralized with a multi-district lawsuit involving around 5,500 other IVC filter lawsuits that are being handled in the Southern District of Indiana.
Texas Suit Joins Multi-District Litigation Involving Thousands of Claims
These Texas women are far from the first to experience a problem with the IVC filters. They join over 12,000 other IVC filter lawsuits pending around the country from people who have been injured by these dangerous products. While some of the lawsuits have been joined in multidistrict litigation (as with the Dallas woman's claims), others have progressed separately, leading to several large verdicts. A global settlement may soon be reached, so if you or a loved one has a claim based on a faulty IVC filter, now is the time to come forward.
Call the Gilbert Adams Law Offices after Defective Medical Device Injury
If you or someone you love has been injured by a defective medical device or other faulty product in Texas, contact the seasoned and passionate Beaumont personal injury and wrongful death attorneys at the Gilbert Adams Law Offices for help seeking the damages you're owed by calling 409-835-3000 for a free consultation.