What Are Non-economic Damages After a Car Accident in Texas?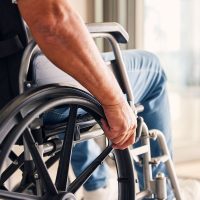 Dealing with the aftermath of a car wreck can be an overwhelming experience. Between medical bills, car repairs, and lost time from work, the financial toll can quickly add up. However, it's not just the economic losses you have to consider. In Texas, personal injury law also allows injury victims to recover non-economic damages from the negligent driver who caused the crash. These damages compensate injury victims for the intangible losses experienced as a result of the accident. Learn more below about this critical element of a personal injury claim, and if you've been hurt in a crash in Beaumont, Houston, or Texas statewide, call Gilbert Adams Law Offices for help from a skilled and experienced Beaumont personal injury lawyer.
Understanding Non-Economic Damages
Non-economic damages are compensatory damages recoverable to an injury victim for losses they suffer that are not out-of-pocket losses, but no less real. Unlike economic damages, which cover out-of-pocket expenses such as medical bills and lost wages, non-economic damages address real-life impacts from injuries caused by a wreck or accident. Some common types of non-economic damages recoverable under Texas law include:
Physical Impairment: Compensation for the diminished ability to enjoy life's pleasures or partake in activities that one enjoyed before the accident.

Physical Pain and Suffering: Compensation for physical pain endured by the victim, including in the past and those which will likely continue into the future.

Mental Anguish and Grief: This covers the mental and emotional toll of the accident, such as anxiety, depression, and stress, whether from the effects of the injuries on you or from the incident itself.

Loss of Consortium: Damages for loss of companionship, intimacy or sexual relationship with a spouse due to the accident.
Texas Law on Non-Economic Damages
Some states put a cap or limit on how much a plaintiff can recover in non-economic damages. Texas, however, does not have any predefined limits on non-economic damages in most personal injury cases. One exception is medical malpractices, where non-economic damages are capped at $250,000 in lawsuits against doctors and other healthcare providers. Malpractice suits against hospitals and other healthcare providers are limited to $250,000 per provider.
Proving Non-Economic Damages
Proving non-economic damages can be complex, as it involves assessing evidence of subjective experiences. Proving non-economic damages in Texas requires robust evidence. Some methods employed to substantiate these claims include:
"Before and After" Witnesses Witness Statements: Family, friends and current or former employers can offer testimonials to indicate the change in the victim's lifestyle and emotional state.

Medical Records: Though they primarily indicate economic damages, they can also reveal the level of pain or suffering caused by the injuries.

Expert Testimony: Psychologists or medical experts can testify about the emotional and mental impact of the accident on the victim.

Personal Diaries: Keeping a diary that documents daily struggles can serve as evidence. Sometimes lawyers will work with videographers to produce "day in the life" videos that can provide compelling accounts of daily struggles so a jury can understand what the injury victim is going through.
Contact Gilbert Adams Law Offices for Help Getting Full Compensation After a Car Accident in Beaumont or Throughout Texas
Obtaining non-economic damages is a critical part of recovering a fair amount of compensation after a crash that accounts for the full measure of harm an injury victim is being made to suffer. If you or a family member has been hurt in a car accident in Texas, the team at Gilbert Adams Law Offices in Beaumont can help you explore your options and build a strong case for claiming both economic and non-economic damages. Call 409-835-3000 for a free consultation regarding the damages available in your personal injury claim.