Why Get an Attorney After a Car Accident?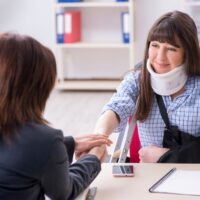 A devastating car accident can leave you feeling like your life has been derailed. You may be facing mounting medical bills, vehicle repair costs, and other expenses, all the while unable to work and trying to recover from your injuries. Many car accident victims wonder whether hiring an attorney is worth the expense or if they should instead try to go it alone. While accident victims can legally pursue their claims without representation, having a strong legal advocate in your corner is vital to ensuring that you get the compensation you are owed after a car crash. Read on for a discussion of some of the advantages to hiring an attorney after a traffic accident in Texas, and speak with a dedicated and effective Beaumont car accident lawyer if you have been hurt by a negligent driver.
We've been here before
There are countless steps to take afterward, including collecting evidence, finding the right medical care, dealing with employers, collecting evidence, negotiating with defense lawyers, and talking to insurance providers, not to mention retaining experts and making legal arguments where necessary. Most people will experience a serious car accident at most once in their lifetime and will be unfamiliar with how to approach these matters – whereas the insurance adjuster does this for a living. A seasoned car accident lawyer who knows every angle the opposing insurance company will advance in an effort to save money is the difference that you need to protect your rights. An experienced auto collision lawyer is what you deserve to assert and protect your rights to receive full and fair compensation and maximize your recovery.
Know your claim's worth
Accident victims who hire personal injury lawyers tend to get better payouts, whether through settlement or jury verdict. A knowledgeable car crash attorney can help you understand the fair, just and acceptable value of your claim, including your likely medical expenses, your lost wages and capacity to earn money in the future as well as non-economic damages for pain, suffering, mental grief and physical impairment. Your attorney knows not only how to build the best case for recovery, but also the skills and resolve to present the strongest evidence and argument for maximizing the value of your claim. Your attorney will know when insurance companies and negligent defendants are trying to minimize your claim in an effort to avoid responsibility. Having a seasoned personal injury lawyer will tilt the scales of justice in your favor.
Negotiating with insurance providers
Insurance companies care about one thing above all others: their profit, which means paying you less money. Whether you are filing a claim with your own insurance company or trying to get a settlement from the negligent driver's insurance, you can expect them to do everything in their power to limit their responsibility and liability. They might make unreasonable demands for documents, become difficult to communicate with, make unreasonable arguments about your claims or the strength of your evidence, or engage in stalling tactics in the hopes of drawing out the matter long enough to get you to agree to a lower settlement than your case is worth. A dedicated car accident lawyer knows how to communicate with insurance companies. A solid personal injury lawyer knows how to read insurance policies and trigger insurance coverage, to confirm available policy limits, how to make arguments and present evidence that insurance providers find convincing, and how to apply the law. Your attorney will not let the insurance company get away with a lowball settlement that is less than what you deserve.
Get the Recovery You Deserve After a Texas Traffic Accident
If you've been hurt in a Texas car or truck crash, contact the efficient and trial-ready Beaumont personal injury lawyers at the Gilbert Adams Law Offices for a free consultation on your case at 409-835-3000.