Economic and Noneconomic Damages in a Personal Injury Case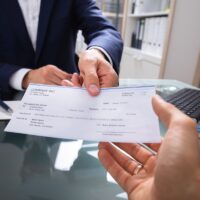 If you've been harmed by someone else's negligence, you may be eligible for a significant monetary award from the at-fault party. In order to maximize your potential recovery, it's important to understand the types of damages that may be available to you. Continue reading to learn about the economic and noneconomic damages available in a Texas personal injury matter. If you or someone you care about has been injured as a result of negligence in Texas, call a seasoned Beaumont personal injury attorney for help seeking compensation.
Economic Damages
Economic damages are intended to compensate plaintiffs for quantifiable monetary harm or loss caused by an accident or other personal injury incident. Any costs incurred by a plaintiff as a direct result of an accident are generally recoverable. Economic damages typically include:
Past paid or incurred medical expenses for medical care and treatment incurred as a result of the incident
The present value of future medical expenses for necessary medical care in the future, including future surgery, therapy, rehabilitation, diagnostic procedures, doctor check-ups, prosthetics and medications
Past lost wages because of unrealized earnings or time missed at work
Loss of future earning capacity and loss to your ability to obtain and retain employment due to an injury and the effects on your life.
Noneconomic Damages
When someone is seriously injured in an accident, they may suffer a variety of mental, emotional, and psychological harm. Their lives may be altered permanently due to their injuries and they may have suffered and continue to suffer emotionally from the aftermath of a serious and life-altering personal injury. Texas law recognizes that Noneconomic damages may be awarded to compensate for harm including:
Pain and suffering incurred as a result of an injury, including the pain caused by the incident at the moment as well as continuing or ongoing pain suffered during recovery and which may continue into the future
Emotional distress or mental anguish incurred due to the trauma of the accident and the effects of the injuries on one's life
Compensation for disfigurement, where the injured person is left permanently scarred or otherwise altered physically by an accident
Loss of consortium, meaning the loss of love, affection, and companionship from a loved one (typically, the spouse, parent, or child of a victim killed or seriously injured by the negligence of another)
Compensation for physical impairment and the associated loss of quality of life (inability to perform hobbies, daily chores, recreational activities, etc.)
In Texas, the amount of fair and reasonable compensation for noneconomic damages is left within the discretion of the jury based upon the evidence admitted at the time of trial.
Punitive or Exemplary Damages
Economic damages and noneconomic damages are collectively referred to as "compensatory damages," meaning damages that are meant to compensate the victim of an accident for the harm they have suffered. However, under Texas law, punitive or exemplary damages are meant to penalize or punish a wrongdoer for egregious behavior and deter the same or similar conduct in the future.
Punitive damages can be awarded by a judge or jury in a case in which the defendant was found to be especially reckless, irresponsible, or indifferent to the value of human life. In certain circumstances, a jury may award punitive damages on top of the compensatory damages also awarded. Punitive damages are intended to punish the defendant and deter other defendants from acting so egregiously in the future. In Texas, a plaintiff seeking punitive damages must show clear and convincing evidence that the defendant acted with malice, fraud or gross negligence.
Unlike some states, Texas law sets a cap on the amount of punitive damages a plaintiff can recover. In Texas, if the plaintiff is not awarded any economic damages, then punitive damages are capped at $200,000. If the plaintiff is awarded economic damages, the plaintiff can be awarded as much as twice the amount of economic damages plus an amount equal to the noneconomic damages award, up to a maximum of $750,000. So, if a plaintiff were awarded $100,000 in economic damages and $150,000 in noneconomic damages, they could receive up to $350,000 in punitive damages (two times $100,000 plus $150,000).
Advice and Representation for Your Personal Injury Claim from a Dedicated Texas Injury Lawyer
If you've been hurt as a result of someone else's negligence in Texas, contact the experienced and passionate Beaumont personal injury lawyers at the Gilbert Adams Law Offices for a free consultation on your case at 409-835-3000.