Is Texas a No-Fault State for Auto Accidents?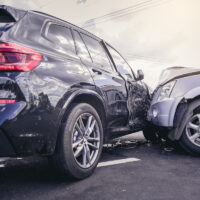 Different states have different legal procedures that determine the type of claim(s) available to you following a traffic accident.  In some states, the victim is prohibited from suing the negligent party or their insurer, regardless of fault.  In other states, you are permitted to file suit against the negligent driver, if a settlement is not possible.  Continue reading for a discussion of fault laws in Texas, and contact a seasoned Beaumont car accident attorney for help after a Texas car crash.
Texas is not a "no-fault" state – You are required to bring suit
In New York, a "no-fault" state, every driver is required to carry "no-fault" insurance.  After an accident, regardless of fault, you must file a claim with your own insurance company.  You can only bring additional claims, such as a lawsuit against an at-fault driver, if you satisfy certain requirements.  There is no such restriction in Texas.
In Texas, after a car accident, you can sue the driver who injured you, and you are often required to when their insurer is not reasonable.  Every driver is required to carry auto insurance to cover property damage and injuries they cause to others in a crash.  You can bring a claim against the at-fault driver, as well as any other parties responsible for your injuries such as the auto manufacturer or a road construction crews responsible for creating unsafe driving conditions.    
Comparative fault in Texas
As discussed, Texas is a "fault" state.  This means that you must prove negligence on the part of the at-fault driver.  Texas has what is known as a "comparative fault" system.  Under Texas law, you can recover for an accident only if you were not more than 50 percent responsible for the crash. If you are more than 50 percent responsible, as determined by a judge or jury, then you cannot recover anything.  Often, the insurer uses this as a "bargaining point" to allege that you were "comparatively" or "contributorily" at fault in causing the collision. 
Also, if the at-fault party did not purchase adequate policy limits, you may be able to recover additional monies from your own insurer if you purchased Uninsured Motorist Coverage ("UIM").  There are additional requirements in asserting UIM claims against your own insurer, including obtaining written consent to settle with the at-fault party.
Get the Compensation You Need and Deserve After a Texas Car Crash
If you've been hurt in a Texas auto accident, contact the dedicated and results-oriented Beaumont car crash lawyers at the Gilbert Adams Law Offices for a free consultation on your case at 409-835-3000.